Community Connections
Community Connections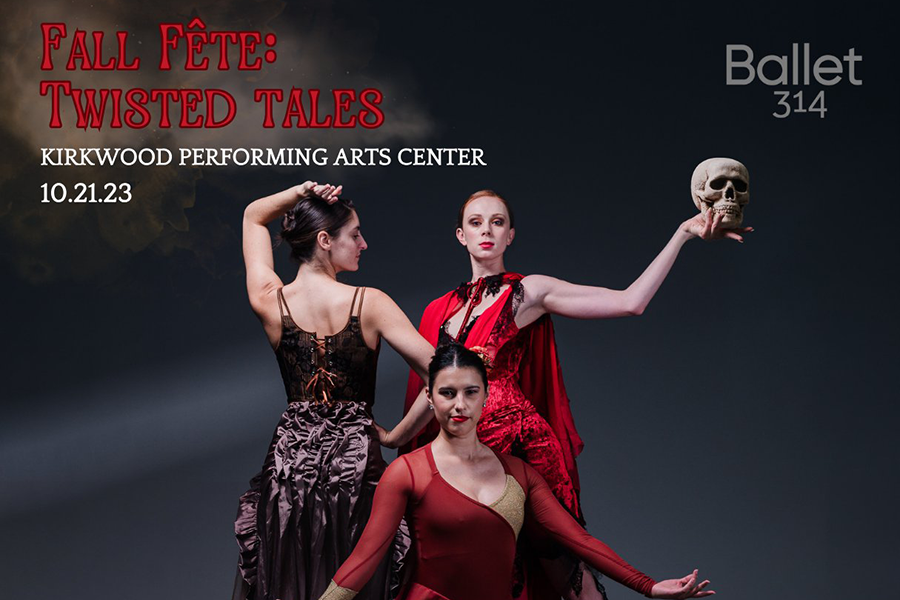 Community Spotlight: Ballet 314 Fall Fête: Twisted Tales
By
Fall Fête: Twisted Tales is Ballet 314's 5th season opener, which highlights their professional ballet company with contemporary ballet and gripping storytelling- all with an autumn twist.
Fall Fete: Twisted Tales will feature the expansion of Poe2, Artistic Director Robert Poe's gripping retelling of Edgar Allan Poe's poetic works and Whispers of Autumn, an audience favorite piece with 15 dancers, set to music by Vivaldi, alongside a brand new duet Until The Last Drop Of Ink by company dancers, Marcela Gómez Lugo depicting a tragic love story rooted in her family's past.
Proceeds from all ticket sales as well as the evening's raffle, and live fundraising pledge will support Ballet 314's mission to celebrate and invest in professional dancers that have chosen St. Louis as their home.
For tickets, and more information visit Ballet 314.