Inside KDHX
Inside KDHX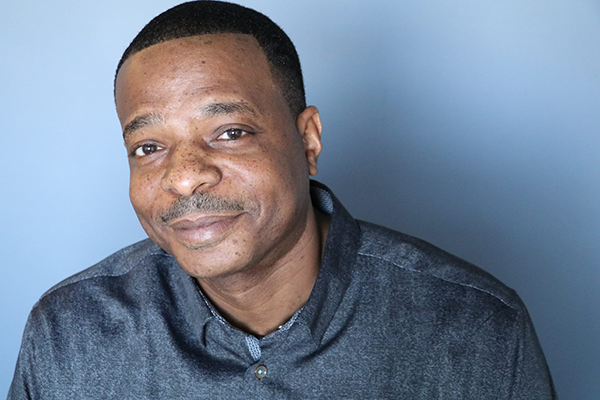 KDHX Welcomes St. Louis Radio Legend DJ Kut, Announces New Programs
"Kut's Klassikz" scheduled for Thursday evenings
Today, KDHX announced St. Louis Radio Legend DJ Kut will join the station later this month. With a career spanning over three decades in radio and as a touring DJ for prominent R&B and hip hop artists like Nelly and the St. Lunatics, DJ Kut is a veteran of St. Louis' music scene. His new show, "Kut's Klassikz," debuts on KDHX on Thursday, October 26, and will air every Thursday evening from 4-7 p.m., featuring a blend of funk, hip-hop, reggae, R&B, and soul.
"KDHX is about bringing good music to the community of true music lovers," said DJ Kut. "I'm excited about teaming up with KDHX and joining my good friends G-Wiz, Lady Jock, DJ Speed, Iceman and others. St. Louis needs a breath of musical fresh air. I can't wait to release unrestricted mixes on the airwaves starting October 26th."
Previously, DJ Kut resonated with listeners as a host on St. Louis radio stations such as 95.5 The Lou, Majic 108, and 100.3 The Beat. His journey in radio began at KCFV 89.5 FM, based in St. Louis Community College at Florissant Valley.
Simultaneously, KDHX announced "Time Traveling My Way," a new Saturday morning show from 7-11 a.m. Two current KDHX DJs will host the show, DJ G.Wiz of "Traveling at the Speed of Sound" and DJ LadyJock of "Music My Way". Listeners can expect a mix of classic and contemporary tracks.
The upcoming "Kut's Klassikz" replaces the slot previously held by sheHealz Radio hosted by DJ sheBEATZ. On Thursday, DJ sheBEATZ announced she is moving on from her Thursday evening show to focus on future endeavors. To see the full program calendar, visit KDHX.org.
"I'm beyond grateful for my time at KDHX," said DJ sheBEATZ. "A big thank you to the station, DJ G.Wiz, and all of my listeners, my heartBEATZ!!"  
About KDHX:  KDHX harnesses the power of music to connect our region. KDHX is committed to serving as a leader and convener to develop the St. Louis music industry and to amplify underrepresented voices in music. KDHX is a non-profit (501c3) organization providing independent, commercial-free, listener-supported community radio to the entire St. Louis region and a global online audience. For 36 years, the 43,000-watt station has broadcasted 24/7 on 88.1 and online since the early 2000s at KDHX.org.