Classical
Classical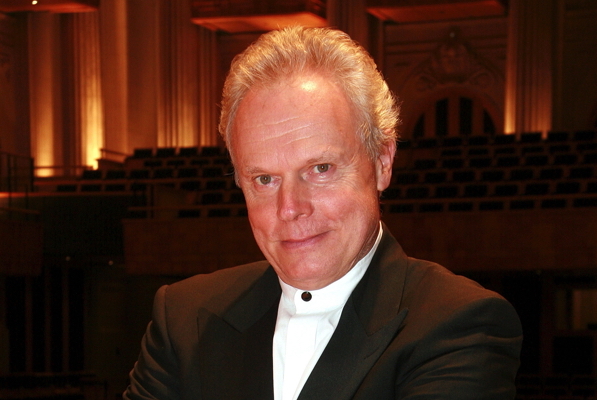 Louis Lortie and Yan Pascal Tortelier deliver musical pictures with power and precision at the St. Louis Symphony April 15 and 16
By Chuck Lavazzi
Most folks come back from vacations with snapshots or souvenirs. The great French composer Camille Saint-Saëns came back from a winter trip to Egypt with a piano concerto, which was performed with an ideal mix of power and style this weekend by Louis Lortie and the St. Louis Symphony under guest conductor Yan Pascal Tortelier.
First performed in May of 1896 with the 60-year-old composer at the keyboard, the Piano Concerto No. 5, Op. 103 quickly picked up the nickname "Egyptian" in part because Saint-Saëns himself wrote that the it "takes us, in effect, on a journey to the East and even, in the passage in F-sharp, to the Far East." The music is filled with "Oriental" touches, especially in the second movement, the main theme of which Saint-Saëns said he got from boatmen on the Nile. There are even brief passages where the pianist produces a kind of otherworldly sound by playing major tenths two octaves apart. You can almost smell the exotic perfume.
Saint-Saëns was clearly a remarkable pianist, and his fifth concerto calls for a daunting combination of raw virtuosity and sensitivity. Mr. Lortie clearly had plenty of both, delivering a performance with all the flash and power called for in the boisterous finale without short-changing the delicacy of that lyrical second movement. He is, as I have noted in the past, a very visceral performer, with every emotion etched on his face and visible in his body language. His emotional commitment to the music could not have been more total.
That makes him an excellent match for Mr. Tortelier, who seems to love the grand musical gesture as much as the intimate detail. Working without a baton, he uses his very expressive hands to shape phrases one moment and then his entire body to raise a massive orchestral climax the next -- which is exactly what he did in the work that opened the program, Paul Dukas's rarely heard Polyeucte Overture from 1891.
Inspired by a Corneille play about a Roman nobleman who converts to Christianity and suffers the usual deadly consequences, Polyeucte is big and dramatic -- real Technicolor, wide-screen Romanticism. Brooding, tragic passages are frequently interrupted by abrupt orchestral outbursts. Mr. Tortelier attacked this music with real intensity, and the musicians responded with a perfect performance that deserved far more applause than it got from the Friday night audience. It has been nearly a century since the SLSO last played this piece, so it was effectively new music for them, but they played as though they knew it all by heart.
The concert concluded with music the musicians probably do know by heart, Maurice Ravel's popular orchestration of Mussorgsky's Pictures at an Exhibition. Inspired by an 1874 visit to a posthumous exhibition of the works of Russian artist Victor Hartmann, the piano original is colorful and evocative stuff, made all the more so by Ravel's expansion. Justifiably regarded as an expert orchestrator, Ravel's work here is filled with ingenious touches, like the high woodwinds chirping away in the "Ballet of the Chicks in Their Shells," the alto sax playing the voice of a troubadour in "The Old Castle," the hair-raising evocation of "The Hut on Fowl's Legs," (home of the witch Baba-Yaga from Russian folklore) and the triumphant finale, based on a sketch for "The Great Gate at Kiev."
That means there were multiple opportunities for individual members and sections of the band to show off, and they made the most of it. For the first curtain call, Mr. Tortelier singled out Principal Horn Roger Kaza for his exemplary work as well as Principal Trumpet Karin Bliznik, whose ringing declamation of the recurring "promenade" theme got things off to such a stirring start and whose entire section performed with such impressive precision in the tricky "Samuel Goldberg and Schmuyle" movement. Principal Trombone Tim Myers on euphonium and Nathan Nabb on alto sax also got solo bows for their fine playing in the "Bydlo" and "Old Castle" movements, respectively. Every section of the orchestra sounded stunning, in fact, and the strings had the wonderful richness that has come to typify their work.
Conducting without a score, Mr. Tortelier brought the same sense of high drama and nuance to this music that he had demonstrated throughout the evening. His "Gnomus" had real menace, his "Ballet of the Chicks in Their Shells" was a masterpiece of brisk precision, and his powerful "Great Gate at Kiev" brought down the house. The applause was loud, long, and entirely justified.
There is one more performance of this program at Powell Hall today, Saturday, April 16, at 8 p.m. The St. Louis Symphony season continues next weekend, April 22-24, as Nathalie Stutzmann conducts the orchestra with violin soloist Karen Gomyo in music by Mendelssohn, Sibelius, and Dvořák. Performances take place at Powell Symphony Hall, 718 North Grand.
Related Articles